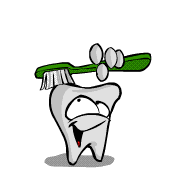 Welcome to the American Dental Care Web Site!
"Complete Dentistry for the Entire Family."
American Dental Care welcomes you to our web site. We offer complete family dentistry to the Queens area.
Children are welcome.
One of our highest priorities here at American Dental Care has always been infection control and the maintenance of a sterile environment. We therefore employ modern techniques to disinfect our water lines and as well as for the cleaning and sterilization of all dental instruments.
If after touring our site you have any questions, please feel free to call Dr. Mehrnia at 718-479-2120.
Dr. Kourosh Mehrnia is a graduate of Columbia University School of Dental & Oral Surgery and holds a DDS degree. He completed his hospital residencies at Mount Sinai Hospital & New York Hospital of Queens.
Dr. Kourosh Mehrnia, DDS
201-01 Hillside Avenue
Hollis, NY 11423
718-479-2120
Most Insurances are accepted including MEDICAID.




Send mail to the Webmaster with questions or comments about this web site.
Copyright © 2001 American Dental Care, P.C.
Last modified: September 2, 2004